Monash Design Course Guide
This brief called for a re-design of a digital, interactive publication of the Monash University course guide, for Visual Communication and Industrial Design. The main aim of the design was to make the publication visually appealing and exciting for potential students. The design conveys a fun, colourful, and inviting layout that is easy to navigate through.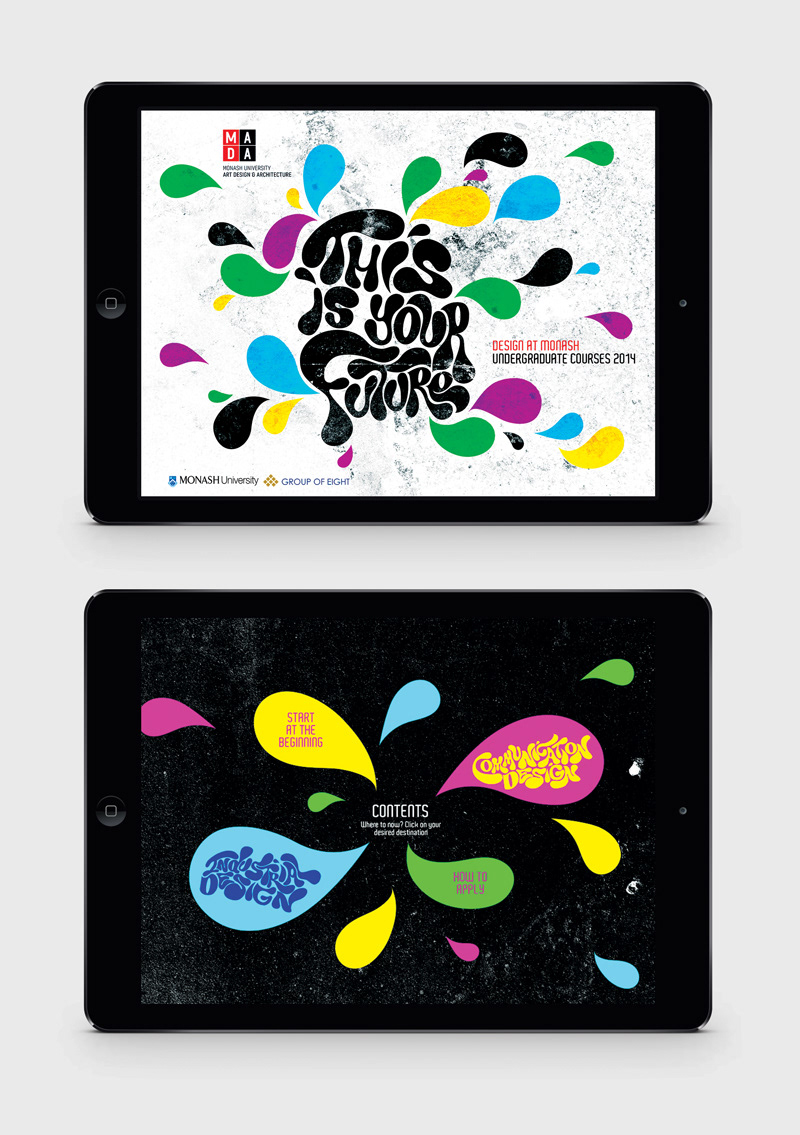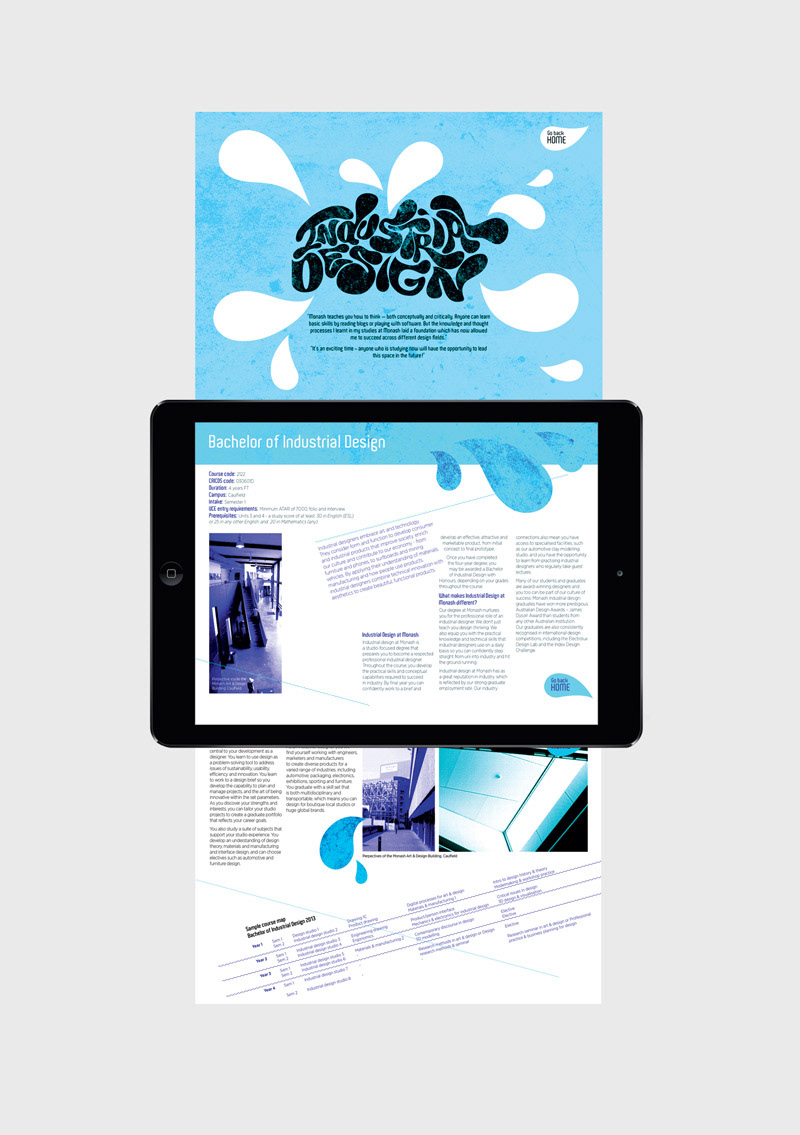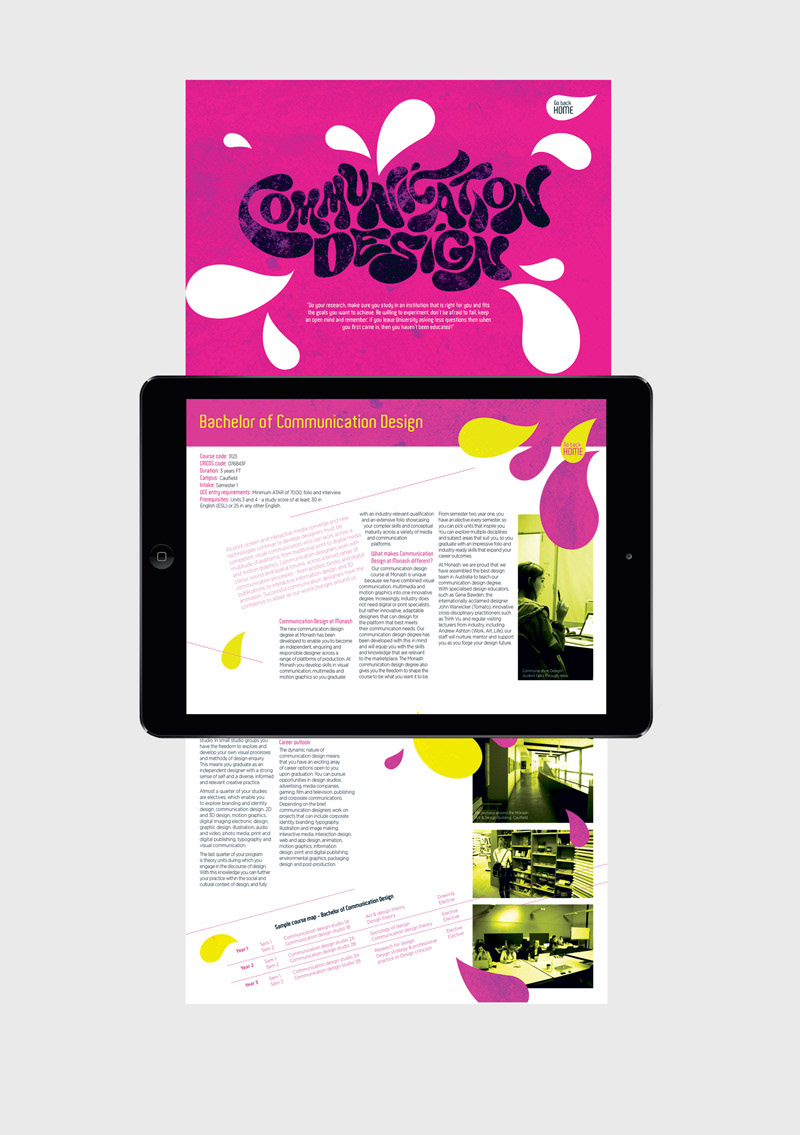 See what else I've been up to below.